AQOB 2017 raised over £75,000 for STEPS
Thanks to all our sponsors, supporters and guests.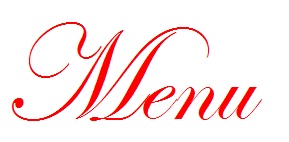 Roasted Butternut Squash Soup
with Honeyed Parsnip Crisps – Vegetarian / Vegan
~~~
Slow Braised Daube of British Beef
with Wild Mushrooms & Smokey Bacon

Served with Creamed Potato and Seasonal Vegetables
or
Roasted Vegetable Wellington

Served with Fondant Potato & Creamed Leeks
– Vegetarian
~~~
Warm Double Chocolate and Peanut Butter Brownie

Served with Vanilla Ice Cream & Salt Caramel Sauce
~~~
Tea or Coffee & Mints
Food kindly sponsored by Next PLC

Wines:
Pietas 2016 Carignan, Vieilles Vignes, Pays d'Herault.
Look beyond the slightly wacky label to wine made from 40-year-old vines producing a fine balance between traditional and modern.
Fresh red berry fruit, quite floral but enough richness for delicious really easy drinking.
Eusebeia 2016, Chardonnay-Roussanne
Produced in Coteaux de Bessilles by family run Felines-Jourdon on 95 hectares of vineyard. The body of Chardonnay, the perfume of Roussanne and a little lift of Sauvignon Blanc cleverly blended for a rich but delicate drink.
Wine kindly sponsored by Charles Street Buildings Group
A generous amount of wine is supplied on every table but a cash bar is available until 11.30pm should you wish to purchase further wine or other drinks.